Pronamic Visma EasyCruit
---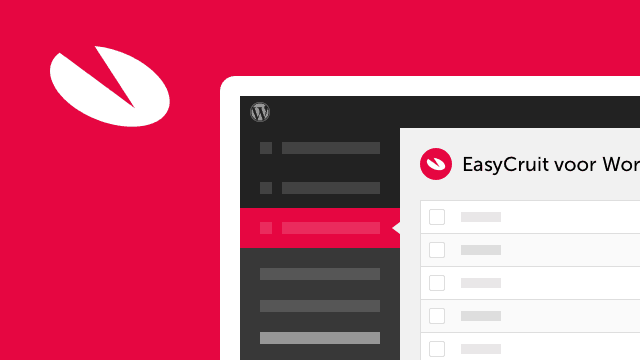 The EasyCruit plugin for WordPress synchronizes all your vacancies within Visma EasyCruit to your WordPress dashboard.
Visma EasyCruit recruitment software
The Visma EasyCruit recruitment software is an application that manages all aspects of the recruitment process. Manage and publish vacancies and monitor and process all applicants.
EasyCruit WordPress plugin
The EasyCruit WordPress plugin will automatically syncronize all vacancies into your WordPress website. All vacancies are imported based on an EasyCruit XML-feed. The plugin automatically creates posts and assigns categories or taxonomies based on the data inside your XML-feed. Manage the interval schedule on which moment the plugin synchronizes the data between the two environments. It's also possible to manual synchronize your data in bulk or for just one vacancy.
Installation and configuration
After your purchase you will receive an email, this email will contain a download link. After downloading the package, unpack the ZIP file and place the files in the /wp-content/plugins/ directory of your WordPress installation. Navigate to your plugin overview and activate the plugin.
After activation go to the EasyCruit settings-page in your WordPress dashboard. Select the desired synchronisation schedule and enter the EasyCruit XML data feed URL's. Select your WordPress post type to which the vacancies will be added. Select, if possible the custom taxonomies for the related EasyCruit categories. Save the settings, your WordPress website is now connected and will feature all vacancies from your EasyCruit environment.
XML feed URL structure:
https://[name].easycruit.com/export/xml/vacancy/list.xml
https://[name].easycruit.com/export/xml/vacancy/%s.xml
The [name] attribute is your identifier name part of the EasyCruit service.